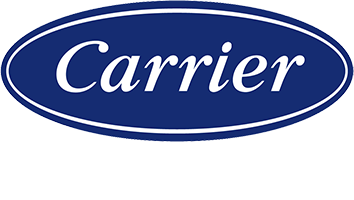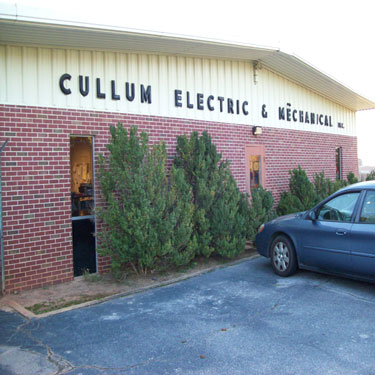 Whether for your business or home, Cullum Electric & Mechanical Inc. stands out above the rest when you need heating, cooling or electrical service, repair or construction in the Greenwood area. Cullum Electric & Mechanical Inc. has been the leader in the area for over 75 years. Hubert Cullum founded Cullum Electric in the 1930's. He began the business out of his home by providing Greenwood with quality electrical systems' wiring and construction. He soon moved to a building on Waller Avenue. Here he added the sales of appliances such as stoves and refrigerators and continued to grow the electrical service and construction business. The State Theater which is now The Greenwood Community Theater was one of Hubert Cullum's first projects.
In the late 1960's George Smith, Hubert's son-in-law, became owner. Cullum Electric continued to prosper during this time and added commercial and industrial heating and cooling systems' service and construction. Cullum Electric soon became Cullum Electric AND Mechanical and moved to their present location on East Durst Avenue.
The appliance business was phased out in the 1970's. This allowed George and the staff to focus on electrical and mechanical construction and services.
John Davis joined George as a business partner in the early 1980's and directed the electrical department. During this time, Cullum expanded to include providing residential heating and cooling services and installations.
In the late 1980's George's son, Wade Smith, came to Cullum Electric and Mechanical. Wade began assisting in the electrical division and later took over the service department. He continues to run the business today with the assistance of John. Wade and John are Clemson engineering graduates, licensed mechanical and electrical contractors. The staff strives to uphold Cullum's long history of quality heating, cooling and electrical services and installations.
Cullum Electric & Mechanical Inc. is proud of its history of helping to build Greenwood County. Cullum has assisted in the construction of projects such as the old Greenwood County Library, the Lander Science Building and Greenwood Genetic Center. Too numerous to mention are the banks, churches, businesses, manufacturing plants, doctors' offices and homes Cullum has helped build or maintain. So, if your project involves commercial or residential heating, cooling or electrical construction, renovation, replacements or service, Cullum Electric & Mechanical Inc.'s history proves you can choose Cullum with confidence.
"Power... Comfort... Confidence... to a Higher Degree"